Home
Talk

0
144pages on
this wiki
Watch Breadwinners everyday on Nickelodeon!
Welcome to the Breadwinners Wiki, the #1 source for all Breadwinners information. Our wiki covers info about the world of Breadwinners, including, characters, episodes, games, and even bread! Feel free and help us expand our wiki! Make sure to read our policies so you know our rules and regulations and Manual of Style so you can create good articles. If you need any help just contact our staff!

Do you like riDUCKulous adventures? SwaySway and Buhdeuce are a couple of super cool Breadwinners with a love for all loaves! These two quazy ducks fly a rocket van from the west to the yeast of Pondgea, making sure everyone gets some bread up in their beak. Yip-yip!
Even though they're always working, these ducks make sure to have 24/7 fun. They have to watch their tails, though... there are monsters with three butt-cheeks around EVERY corner.
Most importantly, these ducks deliver all the loaves with no leftovers! Just remember: no matter the challenge, no matter what, they always deliver and never give up! Hold on to your tail feathers and get ready for some QUAZY adventures.
Other Nicktoons Wikis
Next episode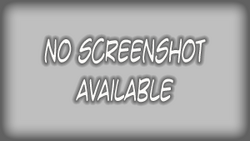 Insane in the Crane Game and Buhdeuce Goes Berserks will air on:
September 27, 2014
Synopsis: SwaySway and Buhdeuce play a crane game so they can win a toy; Buhdeuce reacts poorly when he receives a bad haircut. (Read more...)
Affiliates
Be sure to edit and check out our affiliated wikis!