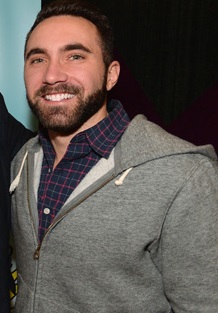 Gary "Doodles" Di Raffaele
(born September 8, 1982) is a director, animator, and designer with nearly a decade of experience in the industry. He is a creator and executive producer on 2 Nickelodeon's animated original series
Breadwinners
and
Glitch Techs
.
Since moving to Los Angeles in 2009, he has worked as an animator on Adult Swim's Metalocalypse and as an animatic and storyboard director on the first three seasons of the Warner Bros. Animation-produced sketch comedy series MAD.
Before moving to Los Angeles, Di Raffaele worked in New York City where he directed an ESL pilot program for Sesame Workshop that launched the development of smart-board technology in thousands of classrooms overseas.
Later, Di Raffaele partnered with Mondo Media to produce his own critically acclaimed web series. Over the years, he has worked across a variety of mediums including various interactive web series, flash games, and television shows. By starting his career in smaller animation shops, he gained valuable experience in many different roles in the production process, which has served as a strong foundation when creating and developing his own original content.
Di Raffaele graduated from the School of Visual Arts with a Bachelor's degree in Fine Arts.
Episodes Written
Episodes Directed
External Links